I promise to doughnuts I cant make a decent post tonight....Started over 4 times.
But ignore that and pretend this is amazing.
Ive been so inspired by the tribal trend. I dont tink this counts but I want to look like this: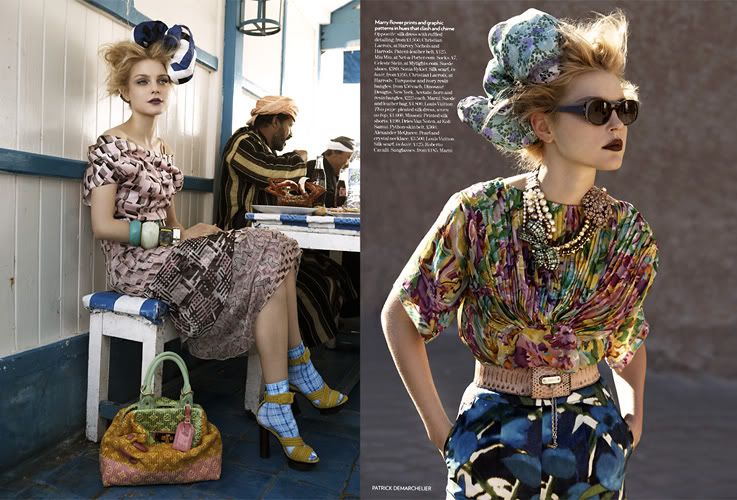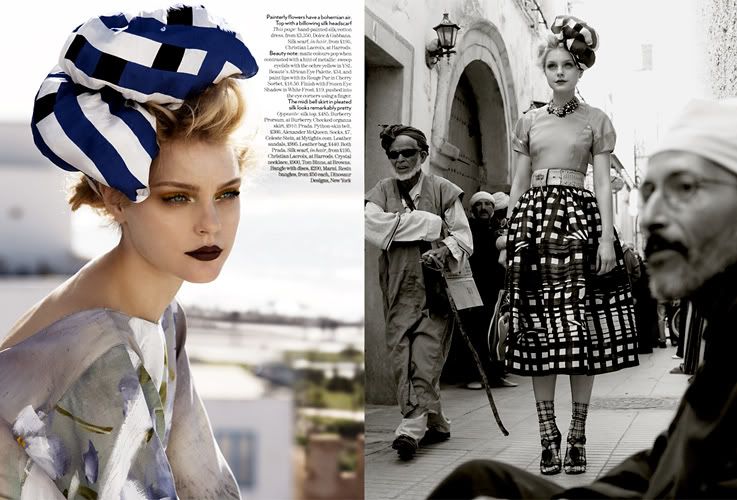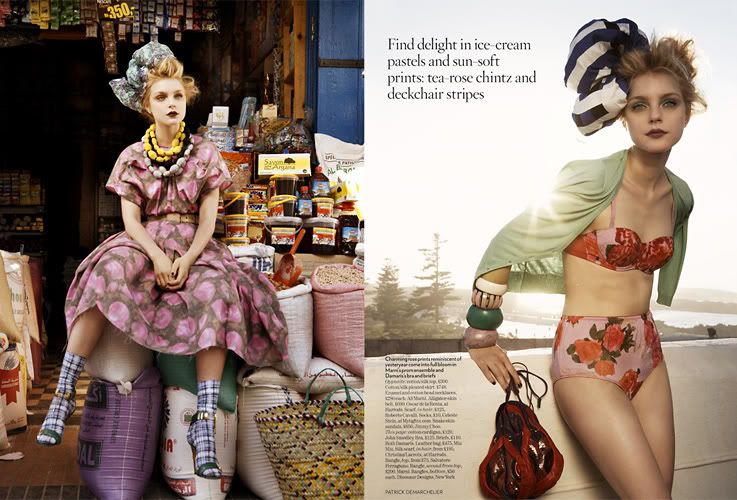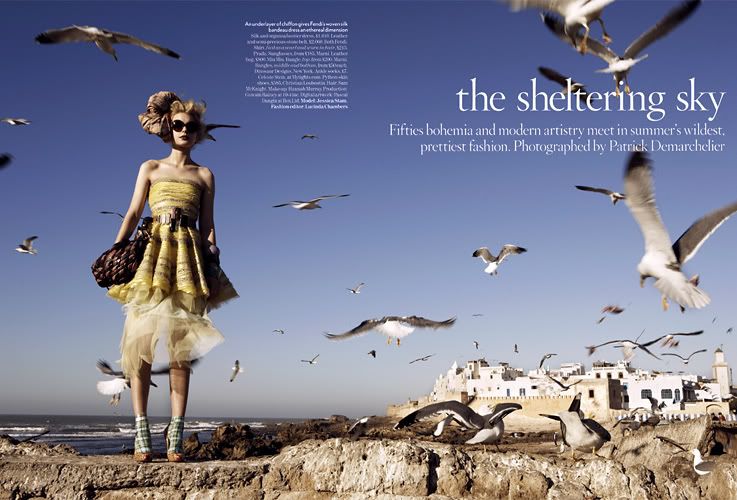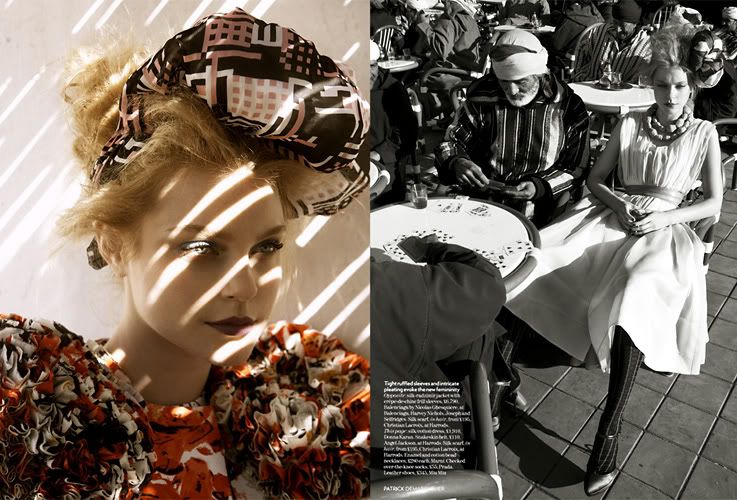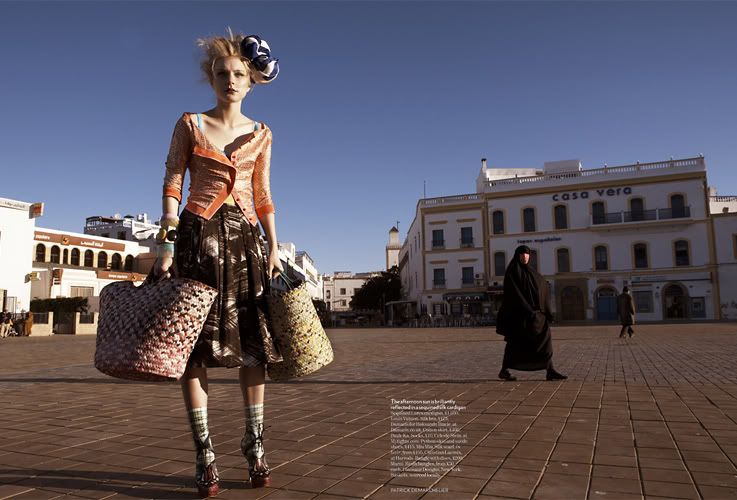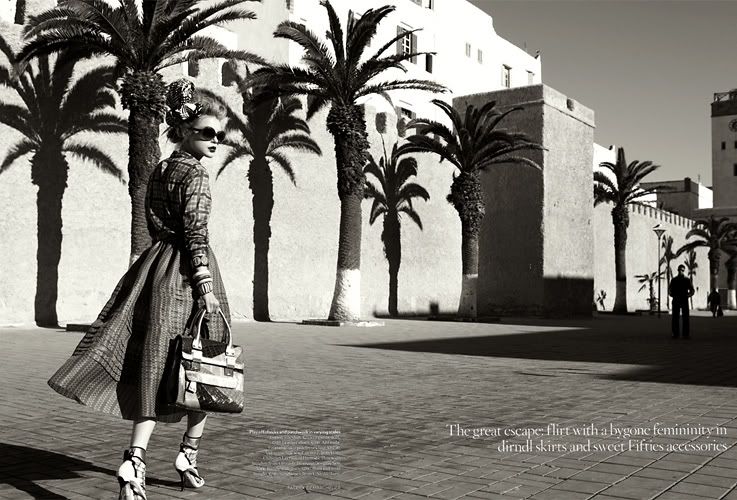 What do you think? Patrick Demarchelier did this. Gattah love the man. British Vogue 05/08
Model: Jessica Stam. Vintage glossy spreads always rock to me. Dont know why but its like once theyre old, I see the beauty of them in depth!
I bought a dress from f21 thats tribal-ish. I have not done one thing with it however, because everytime I try to wear it, I screw the outfit up and look like a hot mess..I cant find a picture of it unfortunately so Ill just wait to reveal it to you all when I finally put it together. Im definately wanting some nude gladiator heels to with? maybe nude wedges?? These are HOT. From Aldo. Got an accessory post coming soonnn and Im just going bananas ala zoe for spring accessories. What do you all think of these shoes?
Anyway Darlings, I wasnt going to post about this but I couldnt resist sharing...have any of you heard of formspring? Its this place where you create an account and people can ask you anonymous questions and if you choose to reply you reply publicly. But noone can see what questions are posted until you choose to reply to them. Well...two people who were obviously guys who I know-i know they both are on my fb bc of things they said-have been anonymously playing around on my formspring. One started sending very perverted, obscene comments about my pictures.. I didnt reply I just told him on my facebook status he wasnt funny and he had alot of audacity. I also called him a pervert and a cad. He then asked personal questions. I said none of your business and none of your business. THEN the second was all "youre so beautiful. what kind of guy are you into? how should i contact you? ill message you if you can guess the first letter of my name. Im online if that helps. no you didnt guess it. :[ well cutie i guess ill write to you another day." And then tonight goes "have you met your dream guy? am i possibly that dream guy? i am your dream guy for real. oh i havent been on all day i guess ill write to you another day" Im like...just tell me who you are you weiirrddoooo. i dont want to play this game anymore!!
Reading what I just wrote kind of sounds scary at 3 A.M. but I know that I know the people...my facebook isnt public...haha we shall see. Maybe I'll just delete that who ordeal.
Oh my. 3 A.M.? I must be getting to bed. right after leprechaun 2 is over! bhahahaha.
Happy St. Patricks Day!
xoxo
Madi