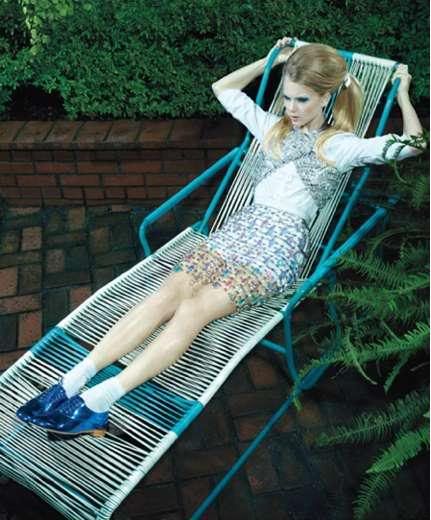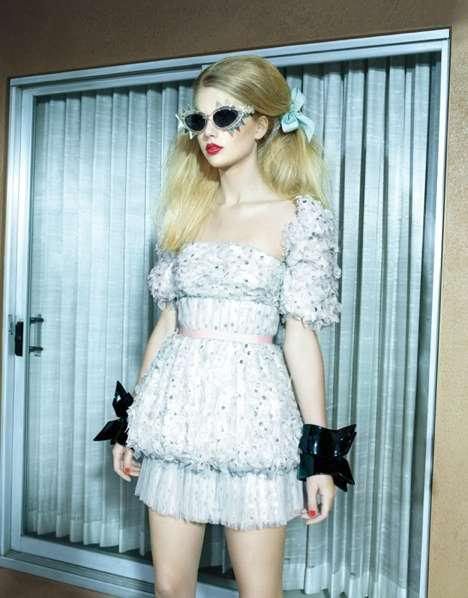 Ksolike I totally know its London fashion week, buuutttttt Im so ready for spring that I dont know if I can look at another piece of winter clothing for a while.
Isnt this photoshoot of Taylor Swift A-dorable? Shes been making a little bit of a splash in fashion. I think she has great style and is such a doll! She even looks like one here!

Meanwhile, Im super all mixing up outfits like MAD. All the stripes and florals are my thinggggggg right now. Are you pickin up what Im layin down yo? Here waz I on Sunday. I kind of look crazy with my eyes all wide like that. So outfit critic? You like? You dont?
Jacket-Rodarte for Target, Scarf-Wet Seal, Tee-Wet Seal, Belt-Forever21, Skirt-Charlotte Russe, Shoes-Charlotte Russe
And another dream for the army jacket.
hat-f21, jacket/dress-f21, shirt-wetseal, skirt-really old, boots-walmart yo! yes I said walmart. theyre so amazing.
Anywayyssssssss. I like this picture with all of my heart. I want a boy to take a picture like this with. Except, maybe, we'll use candy cigs instead of real ones. Or maybe lollipops. because Im totally a sucker for sweets. ;)
Now watch this video that inspires me alottttttttt. This song makes me want to shake my hipppssss in my favorite twiggy inspired dress. :]
Btw, drummer is hooottttt. I just love a good hot musician. Then again who doesnt?
Xo.
M