As a friend of mine likes to call it. :] And, oh, I was aware. LOL. Did you have a good one? Were you swept off your feet by the one you love? Or, were you propping your feet up and burning pictures of the ones you used to love before beating a heart shaped pinata claiming it was open heart surgery? :] Yes, Valentines Day was adorable. I squeeled with delight every.single.time. Taylor Lautner popped up...I think every woman can agree that the veal cake has got it goin on.
Well, as for my Valentines day weekend...ALOT happened....and you will sure be seeing pictures and a video soon...I never thought I could be so...ugh..well this weekend wasnt my finest moment but it WAS a blast...
1. Went to a birthday party with a purple wig.
2. Got on stage to do the thriller dance with the birthday girl because I was the only one who remotely knew it..some too-young-to-drunk-but-were-still-drunk girls who wanted to be seen got on stage with us...I got my wig ripped off by one of them..and I choked that hefer.
3. Almost got in a fight with some drunk cad-who,btw, had bad bangs that went all the way around his head for miles-at a bowling alley. He thought he was funny. he wasnt. And before I could open my mouth for the second time to cut him to pieces, a friend came and pulled me away so I wouldnt make the idiot mad.
4. Decided to joke with some friends in my youth group at a church Valentines function and "booty dance" while singing "booty go round and round" and SPLIT MY SKIRT ALL THE WAY UP...while directly in front of my brother's best friend AND bent over, I might add. I had pajama pants on under the skirt so i could clean up and not be cold..however..they were completely see through and I had on bright orange underwear. I was definately kidding myself when I thought I could fit that skirt with this donk. I was kidding myself when I bought it. LOL. But of course, I didnt let that get me down! No, I paraded around like that while serenading the married couples with my finest rendition of "At last"
And here is just a sneak peek of the performance that lead a man to high five me and scream at me that I was "AWESOME!!!!"
How did you spend your Valentines Weekend Sweets? :]
Before I leave you to head back to the world of retail, I thought I'd share this spread from Allure February, featuring spring necessities.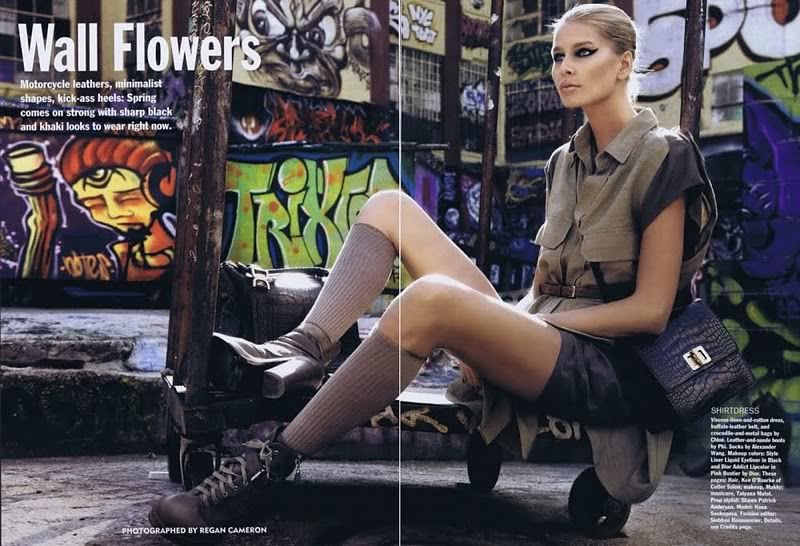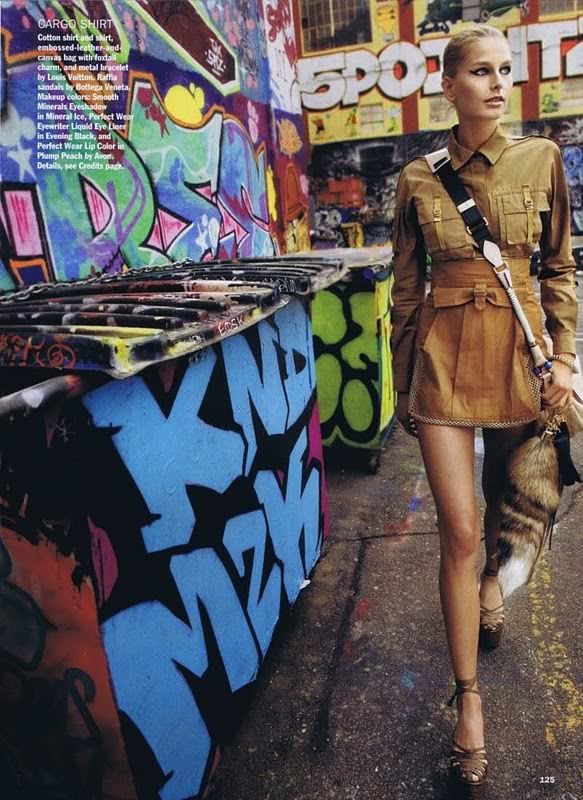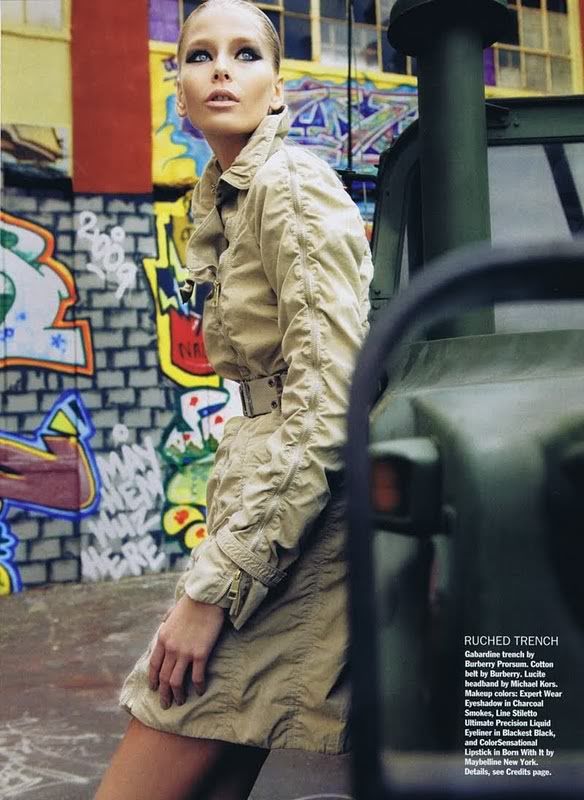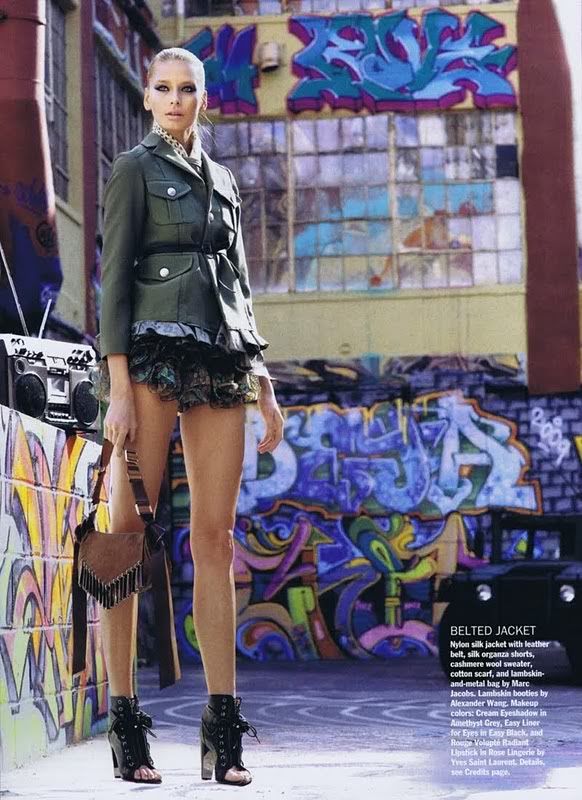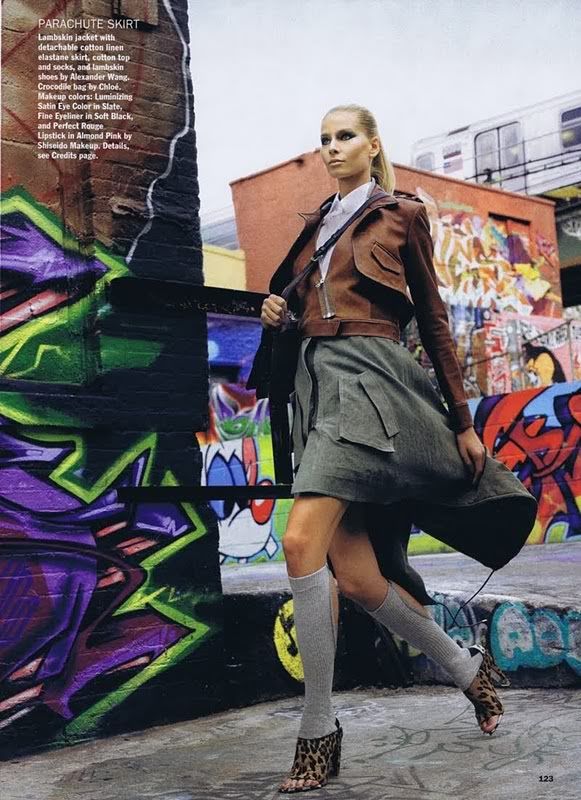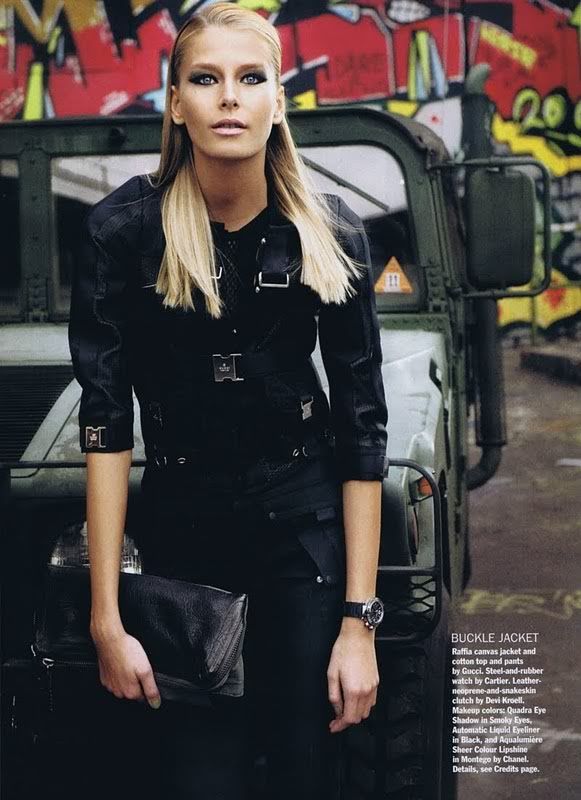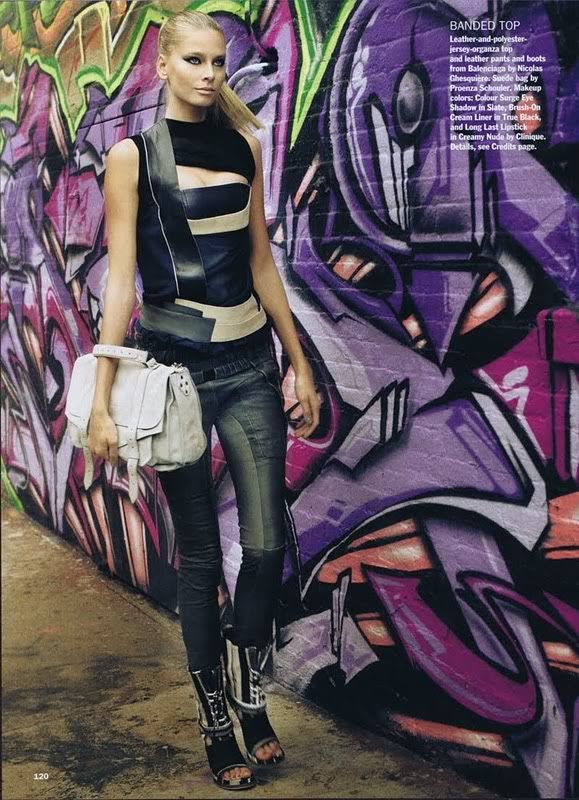 Heading back into the urban concrete canvas of everyday life to make a statement with fashion, dear ole Madi here is going to be working to play catch up...catching up on what you ask? What do I mean? How could you ask such a silly question!? CATCHING UP ON FASHION WEEK OF COURSE!!!!!!!!!!!!!!!!!!!!!!!!!!!!!!!!!!!!!!!!!! Staaaay tuuunnneddd.
xoxoxoxoxox
Madi