Perhaps it's the inner child in me or the diva trying to be contained but I'm a sucker for a gorgeous ball gown. I love to look at them. I love to wear them. I love to feel like a princess. So, when I stumbled upon pictures of the Winter Wonderland Ball, held in the New York Botanical Gardens and sponsored by Fendi and Saks Fifth Avenue, I DIED...to say the least.
Even better, just like it does every year, snowflakes began to fall from the sky. *Siiigh* How magical.
I'm just gonna let you take a look at a few of my favorites. I cant pick just one. They are all too beautiful.
In this picture, my favorite is not the subject of the picture-who does in fact look very lovely-, but the lady in the beautiful white mermaid style dress in the background.
Lovely, no?
Ive been looking at gowns, myself recently.
Valentines Banquet at school is coming up.
Who will I ask? :] We shall see. Ive got a guy in mind.
There's always all this pressure and stress over it.
I'm not worried though. I've even played around with the idea of going by myself.
Then again, no girl ends up liking being without a date at these sort of events. Maybe I just dont care.
I found a beautiful red dress though..something like this with a rhinestone embellishment under the bust and ruching up the body. It fits like a glove. Except a well fitting glove....Some gloves dont really fit all that well and then youre left looking like you've got hands bigger than your body should have...but you get my drift ;)
What do you think?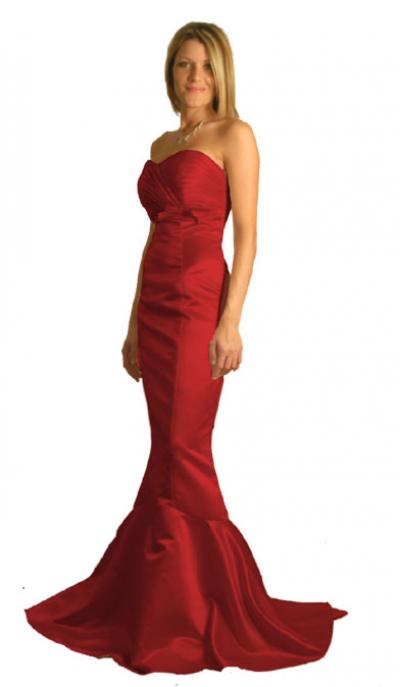 Give me your feedback, dolls, I'd love to hear from you.
Ive got loads of packing and errands to do!
I head back to school tomorrow.
Happy Friday!
xoxo
Madison